I have been a fan of Lulu*s for a few years now, and it remains one of my favorite shopping sites on the web for many reasons-their stuff is affordable and trendy and they have a H-U-G-E selection of clothes, shoes, and jewelry, with new arrivals coming in weekly. Their clothing is unique, for the girl that doesn't want to wear what everyone else is wearing! I also love that Lulu*s was started by a mother and daughter team but has now been around for more than a decade and offers hundreds of chic items!
In preparation for this post, I received the Express Yourself Strapless Dress from Lulu*s, and it's truly to die for.
If you want to see this dress on the Lulu*s shopping site, click here. OR...if you love the shape and want to see a similar dress that they have, check this one out.
One of my favorite aspects about Lulu*s, is the versatility that they offer in their pieces-there is really something for everyone! So, without further ado...
For the Fashion Risk Taker...
For The Free Spirit...
For The Glamour Girl...
For The Wild Child...
For The Classicist...
Lulu's also has an unbelievable selection of SHOES. And I mean unbelievable.
Jeffrey Campbell Mariel Red Aztec Stripe Wedges
Dollhouse Friva Gold Knotted Strappy Wedges
Soda Crase Tan Leopard Mary Jane Ballet Flats
Thank you so much Lulu*s for allowing me to do this post! And seriously you guys, you have to go check it out!
XOXO,
L
I dressed up this week with: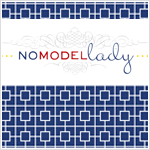 Check out what other real Momma's are out there wearing-you won't be disappointed!