I LOVE the style of both the 60s and 70s. Er...with exception to certain trends. I bought this dress on my honeymoon to wear to my husband's white coat ceremony when he started pharmacy school. I bought it at Dillards and it's by Antonio Milani, who seems to design a lot of stuff that looks kind of 60-ish.
Bringing a snack of fresh fruit and veggies to the G baby mid shoot. (Okay, I'm lying...it was Cinnamon Toast Crunch)
You should probably know that I absentmindedly make up stupid songs all day and sing them. I don't know why. I want to stop but I can't. This is the 'snack for G baby' song and dance.
My husband took this while I was still getting ready...but I thought it was a neat shot.
This is my best attempt at a "60s pose".
XoXo,
L
Linking up with :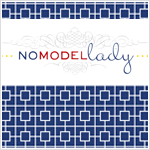 (LOVE her...she gives this little pj-wearing stay at home mom a reason to dress up)